Buying a new home can be overwhelming- especially if it is your first time! When you're looking where you want to set your roots down, you may tend to pay more attention to features like the size of the rooms or the pool in the backyard. Not the HVAC system in the basement! There are plenty of costs that go into buying a home, from property taxes to homeowners insurance. Making sure to avoid hefty utility bills is a must when trying to eliminate unnecessary expenses. The best way to cut back on these costs is to invest in an energy efficient home!
The U.S. Department of Energy states that the typical American family will spend $2,200 per year on energy bills. Charges can be reduced by up to 30% when a home has efficient upgrades. You can also increase your market value with a green home. A Freddy Mac study reveals that these homes sell 3-5% higher than standard ones. If you are looking to save money on bills and increase your market value while helping the earth, here is an all-inclusive guide to energy efficiency for new homeowners.
Look out for "Eco-Friendly" buildings in listings.
When searching for a home, look out for keywords in the listings such as LEED or ENERGY STAR. Third parties have verified these buildings to meet strict standards for energy certifications. For example, LEED-certified homes use 30-60% less energy than traditional homes, resulting in lower energy and water bills. These homes are also designed to maximize indoor air quality, making your home's freshness superior to its counterparts.
If the home you are looking at is ENERGY STAR certified, you are looking at saving 20% on your energy bill while achieving the ultimate comfort! Homes that have been certified have thoroughly been examined during an energy audit with a contractor such as B&E to evaluate issues such as comfort levels, HVAC performance, health and safety concerns, insulation, energy usage, and air sealing opportunities.
If your dream home isn't already ENERGY STAR certified, you can easily get this done after moving in. Many local governments offer financial incentives to get these upgrades, so be sure to research this!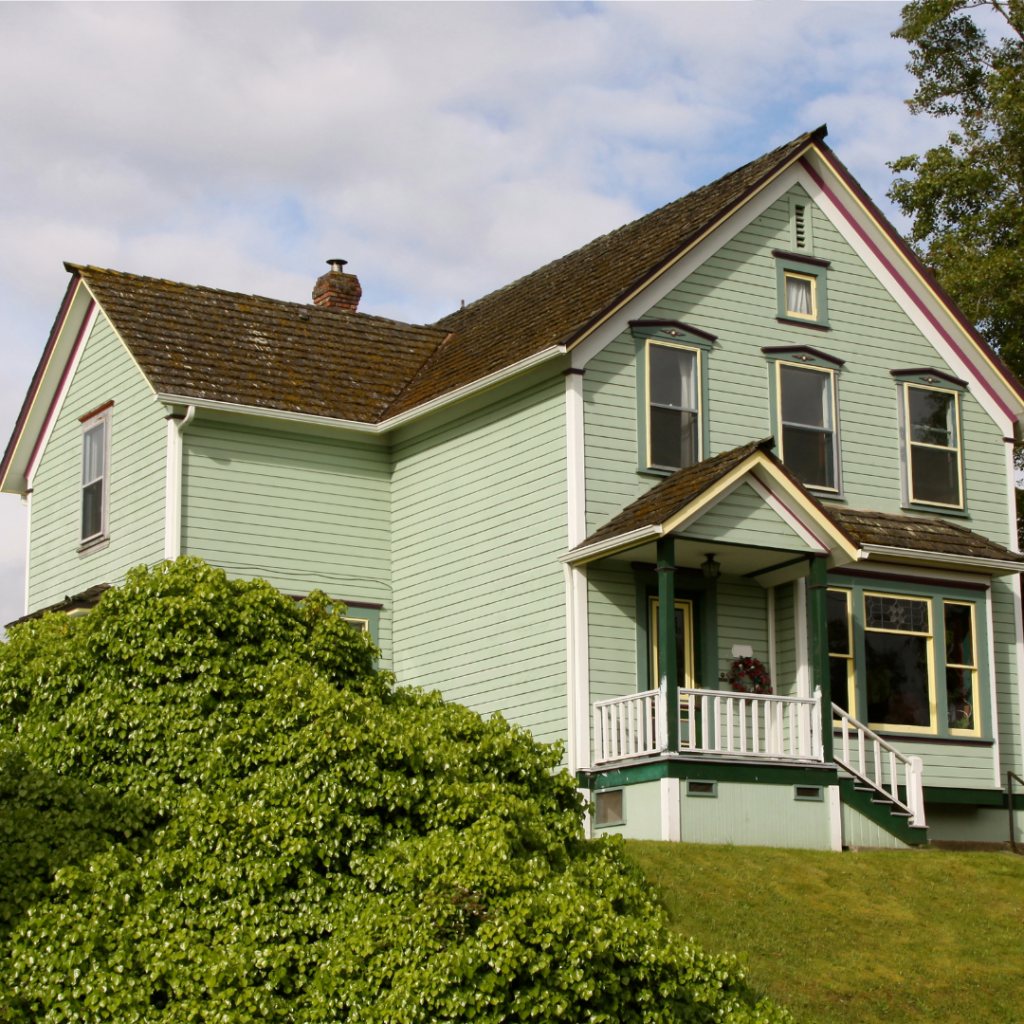 Understand the Home's Age and History
Be sure to understand the home's age. Newer homes are more likely to be built with new efficiency options compared to older ones. New Jersey has their fair share of traditional neighborhoods with older homes. If you are moving into a historic home, there is a significant chance that it was built before current regulations.
If this is the case, the EPA put together a comprehensive guide to making a historic home energy efficient! You can also contact an energy auditor to suggest the best ways to make these efficient upgrades, all while keeping the traditional allure of your home.
Having a report of the most recent updates of the home is also helpful to understand how efficient it is. When visiting an open house, don't get too excited to see a modernized kitchen or bathroom. Sometimes homeowners will enhance the cosmetic features only. Ask for details on when the house's insulation was last installed, the HVAC system was updated, or when other energy-sufficient improvements were made.
Inspect for Proper Insulation and Air Sealing
Along with asking the previous owner or realtor about the insulation in the home, take a look for yourself at other areas of the house to make sure nothing is slipping through the cracks-literally! Scope the unit for any fractures in the walls, windows, and doors. Poor insulation forces you to crank your heat or A/C. Not only will you be sacrificing your comfort, but your money too!
If you notice a draft through the home, an uneven temperature between rooms, dry indoor air, or dust while visiting your potential new place, these are tell-tale signs of a poorly insulated home or an attic that isn't adequately sealed.
It's essential to ensure that you have appropriately insulated walls along with tightly sealed cracks. They work concurrently! If you're set on a home that contains pesky air cracks and poor insulation, it can be a simple fix. A Home Energy Team will help seal the gaps in your thermal barrier, increasing comfort while decreasing bills. You can learn more about sealing air cracks and installing insulation with B&E Energy Solutions here!
Look for Proper Designs and Lay-Outs
While flipping through Architectural Digest, some of the extravagant homes people seem to be in awe over, are typically the most inefficient. For example, high cathedral ceilings may make your home more difficult to warm up during winter since the heat rises.
Additionally, the more surface area your home has, the more expensive it is to heat or cool it! So make sure you are looking at homes that are large enough to accommodate your household comfortably but don't break the bank in utility bills! Other features such as fiberglass windows and energy-efficient appliances are also excellent for saving energy.
A number of considerations go into buying a home. Energy efficiency should be one of the points on top of the list to save money and increase overall comfort.
However, if your dream home is older or not designed to save energy, teams such as B&E can help with these upgrades for home performance. Homes located in Southern New Jersey can call us at (888) 740-7920 or make an appointment online! Are you buying a new home? Let us know on Instagram what features are most important to you in the home-buying process!